Can I place my order over the phone?
Yes, you can place your order over the phone, call us on +44 (0) 7780 996 947 from 10 am to 7 pm, 7 days a week.
How do I place my order online?
Placing your order online at Delphina's is very simple, just click on the 'buy this item' button at the bottom of the screen underneath the item you wish to purchase. For full details on how to use the shopping basket and checkout, please click here.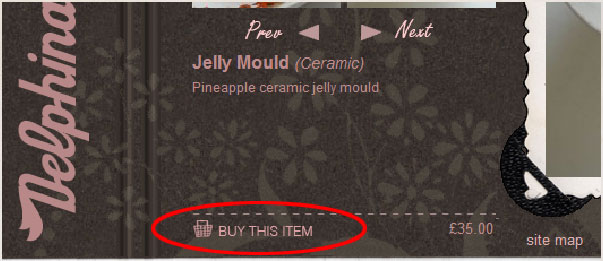 Will my card details be secure if I order online?
Yes, your card and contact details are secure when you place your order online at Delphina's, recycling vintage design. Our whole shopping basket is a secure area and the payment process goes through PayPal which is a fully compliant and regulated internet payment gateway. When you have put your items into the shopping basket and are ready to checkout, you will be directed to our secure server, which is hosted by PayPal. Only when you are on the PayPal secure payment page (you can see the golden padlock and the https prefix), at this point enter your card details.
Will my details be kept private?
Yes, your details will always be kept private by Delphina. We will only use your details for the purpose you provided them for and we do not share, sell or swap your details with third parties.
How long will delivery take?
As every item is hand picked, checked, packed and wrapped to ensure it reaches you in its best condition, orders are generally shipped out within 2 days, but, we do try to get orders sent out faster than this. You should allow a further 2 days for UK delivery, 5 days for European delivery and 10 days for international delivery. We can offer a next working day delivery service if you need an item urgently, however you would have to ring us on +44 (0) 7780 996 947 to find out more details.